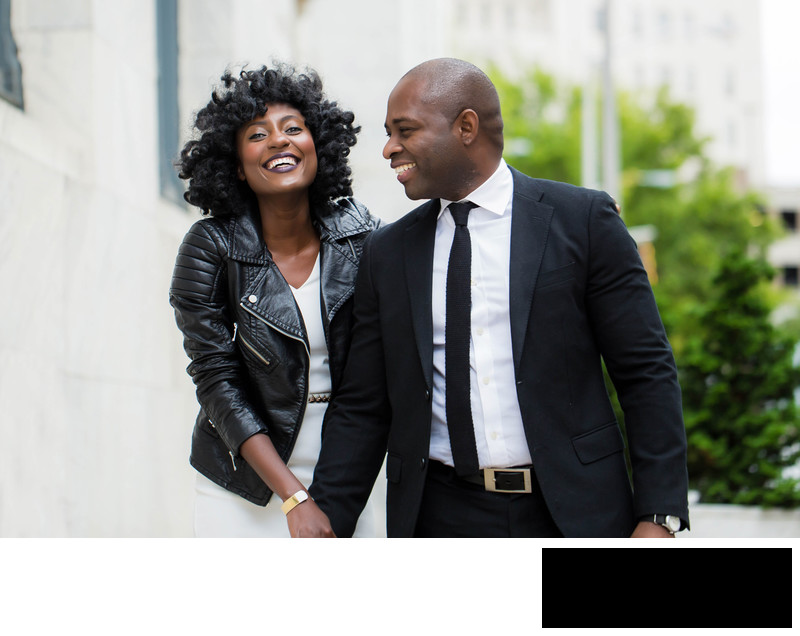 Everyone would love to have a low stress wedding planning process. They would like to really enjoy the journey and make adult decisions and live with it. Problem is, a lot of couples have never been married and they don't know what decisions to make and eventually fall victim to being overwhelmed and don't have enough saved for what they want. Here are five short tips to help make the journey a little more enjoyable. Not long ago I shared a hilarious FIVE TIPS. Here's part two with more of a serious tone.
1 – Hire Professionals:
If I was going to the mechanic I'd prefer someone who knows what they are doing. I want someone who isn't doing it as a hobby or its their first time. Same goes for wedding professionals. Would your really want to hire someone who is starting off if your wedding day is as important as you express in the name of saving money? Imagine driving down the highway and throwing out $200 each half a mile. It's money you will never get back. A friend recently hired an amateur wedding photographer to document their wedding. That photographer never showed up and I had to send one of my assistants on wedding day to bail them out an hour before the ceremony. I could have said, screw you for being a cheapskate but I know its the one day they can not get back. I want every couple to have a great wedding day experience even if I'm not their photographer.
2 - Budget:
When you get engaged and select a date you have to be responsible and do your homework. Everyone knows Christmas comes every December 25th so it's no surprise that you have to save up to buy the gifts you want. The same goes for your wedding. There will be certain things that will be a top priority for you while some things won't mean much. You must get an idea of what those items cost regardless of what you want to spend. For example, if you want a plush bouquet of nothing but phalaenopsis orchids, you can't tell the florist your budget is $100 and expect to get the bouquet of your dreams. Your budget compared to what things cost won't align if you don't do homework.
Yes weddings can become expensive so that's why getting your finances in order is important. Its never a good idea to flaunt your world travels as a newly engaged couple all over social media then come with a sob story that money is tight. You do not have to tell the vendor that you're saving for a home because that same vendor can also share their sob story with you. Your financial problem isn't their problem. Everyone is on a budget. That's part of being an adult. Asking for a discount is disrespectful. Unless you have brought that vendor countless business, be respectful as you do when you're in the department store buying luxury items you value. Be realistic when it comes to your wedding budget so you can get the wedding you really want. Bonus! DO NOT COUNT ON MONEY COMING THAT YOU DON'T ALREADY HAVE. IF UNCLE JOHN IS PAYING FOR THE CAKE, STILL SAVE MONEY FOR THE CAKE IN THE EVENT UNCLE JOHN CAN NO LONGER AFFORD IT.
3 – Timing:
Be careful when you are looking for venues. There are lots of venues that will screw you over and add unnecessary stress to your life. This is why you MUST have a PROFESSIONAL WEDDING PLANNER NOT a DAY OF COORDINATOR with you before you sign your name on any contracts. Don't fall prey to the pretty bridal suite and pretty linens. Most venues only care that you start and leave on time and don't burn down their facility. They don't care if you don't get to do all you dreamt of doing. Some venues only allow an hour for set up and break down and you unknowingly booked them for 8 hours. Well now you only have 6 hours to conduct ceremony and reception with 400 guests. For cultural weddings you can expect to book your photographer for at least 10 hours. Anything less and you will miss out on moments you deemed important.
4 – Feed your photo and video team a hot meal:
A cold ham sandwich, cookie and bottle water will not work. They are working hard all day long and when its dinnertime, that's the last thing they want to eat. Take care of those who are working to document your memories. I know there are some venues that offer a box meal for your vendors but to me that would make a great late night snack. But you will want to make sure those vendors are added to the headcount for meals. It's a controversial topic and very subjective so take this with a grain of salt. I will say I have a September bride who sent me the menu and asked what would I prefer to eat. She said she couldn't have me working hard and not get a hot meal. This is why she's a rock star. Imagine if you hire a vegetarian and the venue only had a ham sandwich for them to eat after 8 hours of hard work.
5 - Who to invite?:
Everyone would love to have a packed ceremony and reception to share their day with the people they love. I assure you half of the guests you invite won't care much about your day. They are coming to see what the wedding was like and talk about you if things doesn't go right. I've seen countless weddings where guests don't even bring a gift. During the toast, cake cutting, bouquet and garter toss guests are doing their own thing and not paying attention to your big moment. At one wedding I saw several guests leaving as the sparkler exit was two minutes from starting. I asked why are they leaving and their response was unanimous. "I'm tired. I have to go home." They didn't care to give the special couple two extra minutes of their time.
BONUS:
Consider a destination wedding. It can save you time, money and stress. Yes you will have to pay for the photographers travel accommodations. There are several reasons why you'd want to take one with you vs using the resort recommendation. I can provide you a list of my trusted wedding planners who can help you with your destination wedding. For all destination travels visit HERE to research flights.