Instead of boring you with stories that has no bearing on who I really am, I have before you a fun Q & A :-)
Q. Who are you?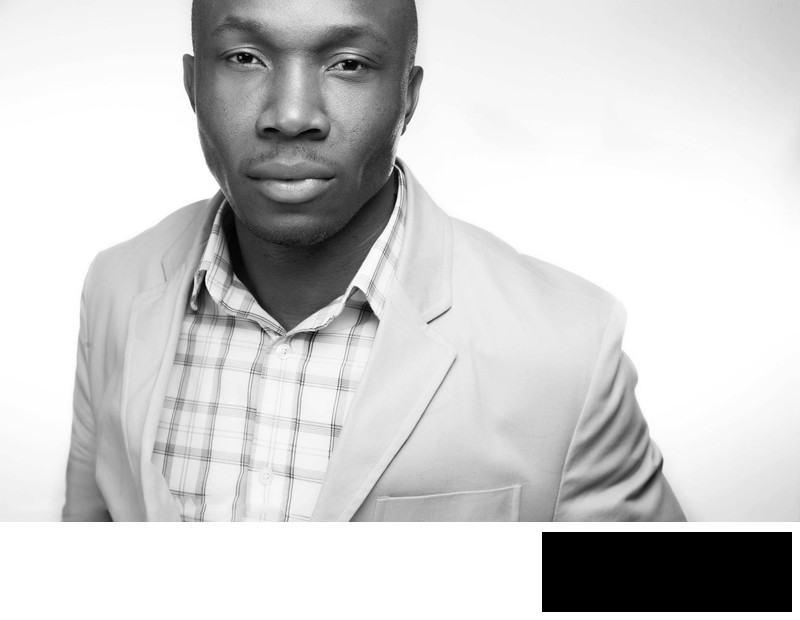 A. I am a husband of a beautiful native Texas and dad to a beautiful 9 month old son.
Q. What kind of couples do you work well with?
A. Moments matter. I love couples who allow me the freedom to capture real moments and not fake it for social media. If going viral for a few days on social media means more to you than being vulnerable, transparent and being in the moment on wedding day, we are not a good fit. Twenty years from now I want you to look at your photo and be able to remember how you felt at that moment. I want the images to resonate and mean something to you. If moments mean more to you then we definitely need to get you on our calendar. If you're only focused on money and finding a deal please do not send an inquiry. My team and I are professionals and want to provide you with a memorable service, high quality images and feel excited working for and with you.
Q. Why do you think moments matter?
A. I know what it's like to not have amazing wedding photos and missed moments. I want you to have what I didn't get on my wedding day. 9 years later and I'm still feeling the loss. No worries, year 10 I'll do it the right way.
Q. Where were you born?
A. Beautiful island of Antigua where we have at least 365 different beaches. Did you say destination wedding to Antigua? Let's make it happen. I have friends in high places :-)
Q. What do you enjoy most about this business?
A. I have some of the best clients. They want me to succeed and they support my ambitions to have an amazing photography studio with my team. I'm always humbled by the stories they share and the advice we give each other. I screen my clients very close to make sure we are the best fit for each other. I want them to have a great experience with me and my team and I want to also make sure we enjoy their company. We are big on relationships.
Q. What don't you enjoy about this business?
A. To be honest, this may get me into trouble but I'd prefer to be honest up front. I don't like when a potential client contact me that want to have great images but don't value my time and talent. When I respond in a timely manner, be kind and do the same. If you want to hire me, it shouldn't take you 20 years to decide. Come with an adult budget. Great wedding photography should be something that's an investment. Cake, dress, food, alcohol, flowers and all the other little things that's spent on your big day won't matter in 15 years. Will you have great images to look back on? Invest in your images and be confident with your decision.
Q. You keep saying we and studio. What does that mean?
A. Glad you asked. Feb 2012 a bride told me I provided a great service, great images and was in her budget. She also said I need a team because I can't do it alone. Since then I have formed relationships with some peers and have trained a few photographers who work for my studio. Images you see on this site comes from a collection of photographers in my studio. Teamwork always make the dream work. Several photographers ask to be part of our team but because I don't want to run a chain operation, I only have 3 dedicated lead and 2nd shooters of whom I also shoot for them in their own companies respectively. You are getting some of the best photographers when you book us.
Q. Did you plan on being a photographer?
A. Not at all. It happened on accident Oct 2008. My goal was to be a licensed Architect since I have an Architectural degree. However I know I've found my true passion after 10 years of working as an Architect/Civil Designer.
Q. What's your greatest personal accomplishment to date?
A. Marrying an amazing woman who I can say is my soul mate. Marrying her may have been better than winning the lottery. I may play it one day and win to see which was more makes me feel better. My wife is one of those women who lights up a room with her smile, poise and her humility. And she also gave me a handsome and healthy baby boy.
Q. What inspires you to capture love stories?
A. When my wife and I were engaged I remember the long hours we worked to save money. We sacrificed a lot so that we could afford a quality wedding photographer. What we thought were diamonds ended up being a bag of broken glass. If we could get burned it will happen to other couples. I am a champion for making sure couples do not get shafted on their big day. I have a major chip on my shoulder so I'm inspired each weekend to capture the best love story being told that day.
Q. What are three things people don't think about as it relates to wedding photography?
A. (1) After the wedding the real work starts. I can spend about 15 hours preparing images for albums and about 20-30 hours editing wedding images. There is never just an 8 hour day. As of Nov 2017 I have a dedicated editor which frees up my time to focus on client relations and business building.
(2) I love my job so much that I would do it for free if I didn't have a mortgage or bills to pay. However due to the way my account is set up I have to charge for the service I provide. The upside is my clients get exceptional service, premium quality and an amazing time with me as their photographer.
(3) I have to be like the ant and store away money for slow months. Feast and famine is the norm in wedding photography. Now that I have a son on the way, I can't no longer allow couples to low ball my service as it's taking money away from my son. I'd rather stay home with my family than know I allowed myself to be taken advantage of.
Q. Name three thing that most people don't know about you?
A. (1) I pick grapes off the vine at the grocery store when shopping. I put grapes in the bag so I only pay for the true weight. I don't like paying for things I don't eat. Does that make me weird?
(2) I played golf in college when I was having a bad day. I could have given Tiger Woods a run for his money.
(3) I can't fake it. I have a hard time faking it for clients. Integrity and being honest is very important. I'd rather be up front with you than create a nightmare experience. If you are not a good fit I won't have a problem referring you to a trusted professional.
Q. What are some of the most random things you've done on wedding day that you weren't hired to do?
A. (1) I love being stylish and the groom knew that. He designated me as the one to tie all the bowties for his groomsmen.
(2) I ended up cutting the cake and serving at least 10 guests during the reception. Up to this day I do not know how or why the couple ended up giving me the knife.
(3) I've had to sew a button on a groomsman's jacket on several occasion.
(4) At a wedding the DJ was so bad that the bride was in near tears. I ran to my car to get my patch cable and told the DJ to connect to my phone and play until the party was done since I knew what the type of music my clients loved.
Q. Anything we should know about how you run business?
A. I must have a great time. If watching paint dry is more fun I'm not a good fit. Every quote I send out will have a 48 hour window to decide. If another bride or groom contact me at the same time, I will entertain them and won't contact you as you didn't love me enough to make a decision :-(
Now it's your turn! CONTACT me to talk about your favorite things and your big day.